Owner, Registered Physiotherapist, BHSc. MPT
Certificate of Competency in Vestibular Rehabilitation, 2021
Haley is a Registered Physiotherapist. Haley attended Western University for her Bachelor's and Master's degrees. Here she obtained her Bacholer of Health Sciences with a specialization in Rehabilitation Sciences and her Master's of Physiotherapy. 
She is passionate about treating individuals with concussion, vestibular (e.g. inner ear) and orthopaedic conditions. She believes in the importance of integrating all of our systems (brain, body, and balance) to function optimally. If one system is out of balance from injury, pain, or dysfunction it can affect so many things. Leave it to her to find the root cause to get you back to reach your goals. No matter how big or small they are. 
Haley believes that client advocacy is key. If it is a letter to your doctor, or referral to another specialized provider (e.g. neuro-optometrist, occupational therapist), Haley has got you covered! From personal and professional experience, Haley has developed a roster of amazing clinicians that you may need to help optimize your recovery journey. 
Haley has always known that she wanted to work in healthcare. It was during her Bachelor's degree that she fell in love with physiotherapy and neurological injuries. She had a placement at Parkwood Rehabilitation Hospital in London, Ontario. Haley had the chance to work with clients following brain injury, concussion, and spinal cord injury. She worked alongside physiotherapists, occupational therapists, and physiotherapy assistants to help clients reach their goals. Here she learned how essential physiotherapy is to help clients get back to functioning and make a huge difference in their everyday life.
In addition to her degrees, she had focused her training on concussion and vestibular recovery.
Haley has continued training with the following courses: 
The Athlete Brain Rehabilitation Course 
Neuro 360: Certificate of Competency in Vestibular Rehabilitation 
Vestibular Rehabilitation: A Comprehensive Introduction
Advanced Vestibular Rehabilitation
Understanding Post-Traumatic Headache 
APTEI: Acupuncture and Dry Needling 
Manual Therapy 
APTEI: Cervical Spine Dysfunctions 
Haley strives to provide evidence-informed physiotherapy for concussion, vestibular and orthopaedic conditions. Along with her multitude of post-graduate courses, Haley strives to attend several conferences to stay up to date on new developments in the Physiotherapy world and research.
Some conferences that Haley attends include: 
See the Line: Concussion Research and Awareness – Western University 
Neuro: 360 Vestibular Health Summit 
Sport Physiotherapy Canada Concussion Symposium 
Provincial ABI (Acquired Brain Injury) Conference presented by Ontario Brain Injury Association 
Brain Injury Canada Conference
Outside of the clinic, Haley loves the outdoors and being active with her husband and their dog Nova. She loves to camp, swim, and hike. If Haley isn't outdoors, she and her husband are always in search and trying the best local restaurants and eateries!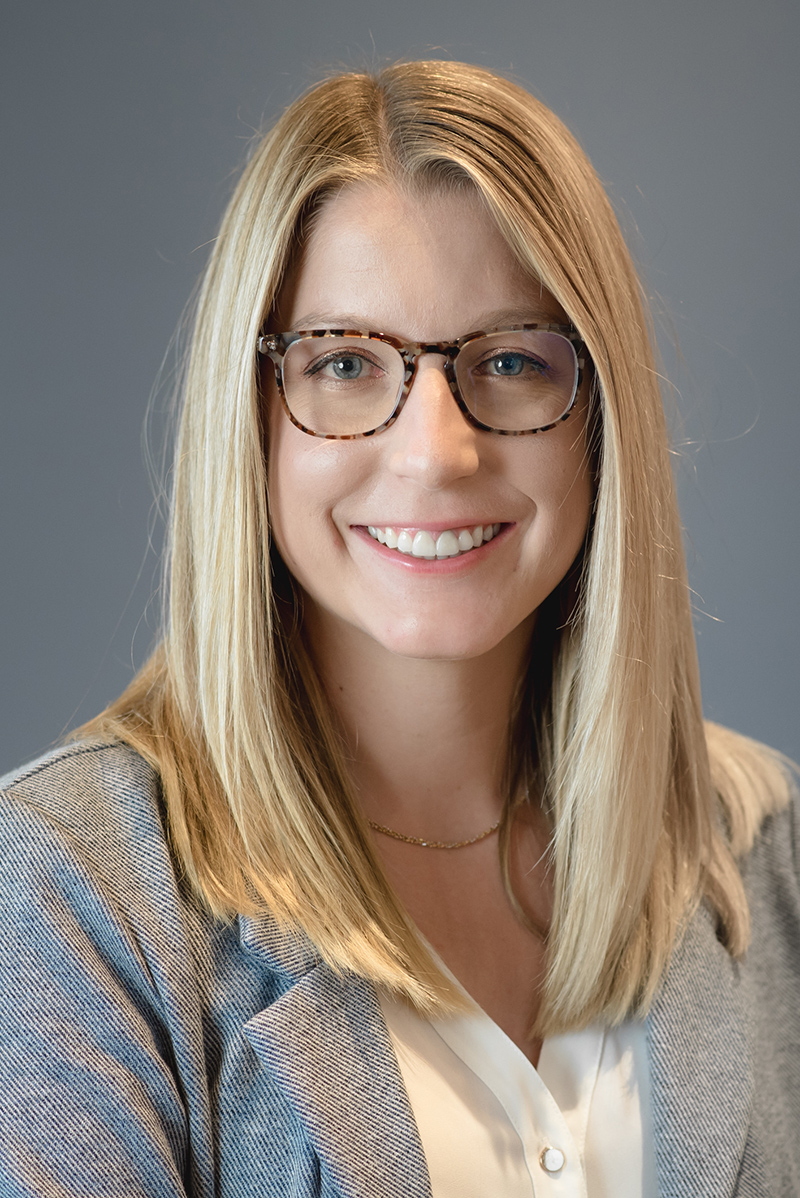 Registered Massage Therapist 
Janelle is very passionate about continuing education, and the concept of Ancora Imparo (Still, I am Learning). Janelle is often taking her own courses during her down time, and she is also on staff within Mohawk College in the Massage Therapy program.
Janelle graduated with honours with an Advanced Diploma in Massage Therapy from Mohawk College in 2016. She is a Registered Massage Therapist through the College of Massage Therapists of Ontario (CMTO) and is a member of the Registered Massage Therapists Association of Ontario (RMTAO).
Throughout her years in practice, she has taken a special interest in assessing and treating neck injuries including whiplash, nerve entrapments, concussions, and temporomandibular joint (TMJ) pain, dysfunctions and pathologies. Janelle has taken several courses for assessing and treating jaw pain and dysfunctions, and is a fully certified TMJ Therapist (Seminars for Health). She also has advanced training in concussion assessment, and rehabilitation. Janelle is also an advanced Instrument Assisted Soft Tissue Manipulation (IASTM) practitioner from RockTape Canada, she is a Level I: Soft Tissue Release (STR) provider, she also can provide modalities such as taping, and cupping. 
While Janelle has a special interest in neck, and TMJ conditions, she also has unique clinical exposure to several other specialized populations including concussion rehabilitation, chronic pain, elite athletes and performers. Her wide variety of clients has allowed her to build a professional practice in which she is able to utilize a vast wealth of knowledge to effectively treat and assess specialized populations and conditions.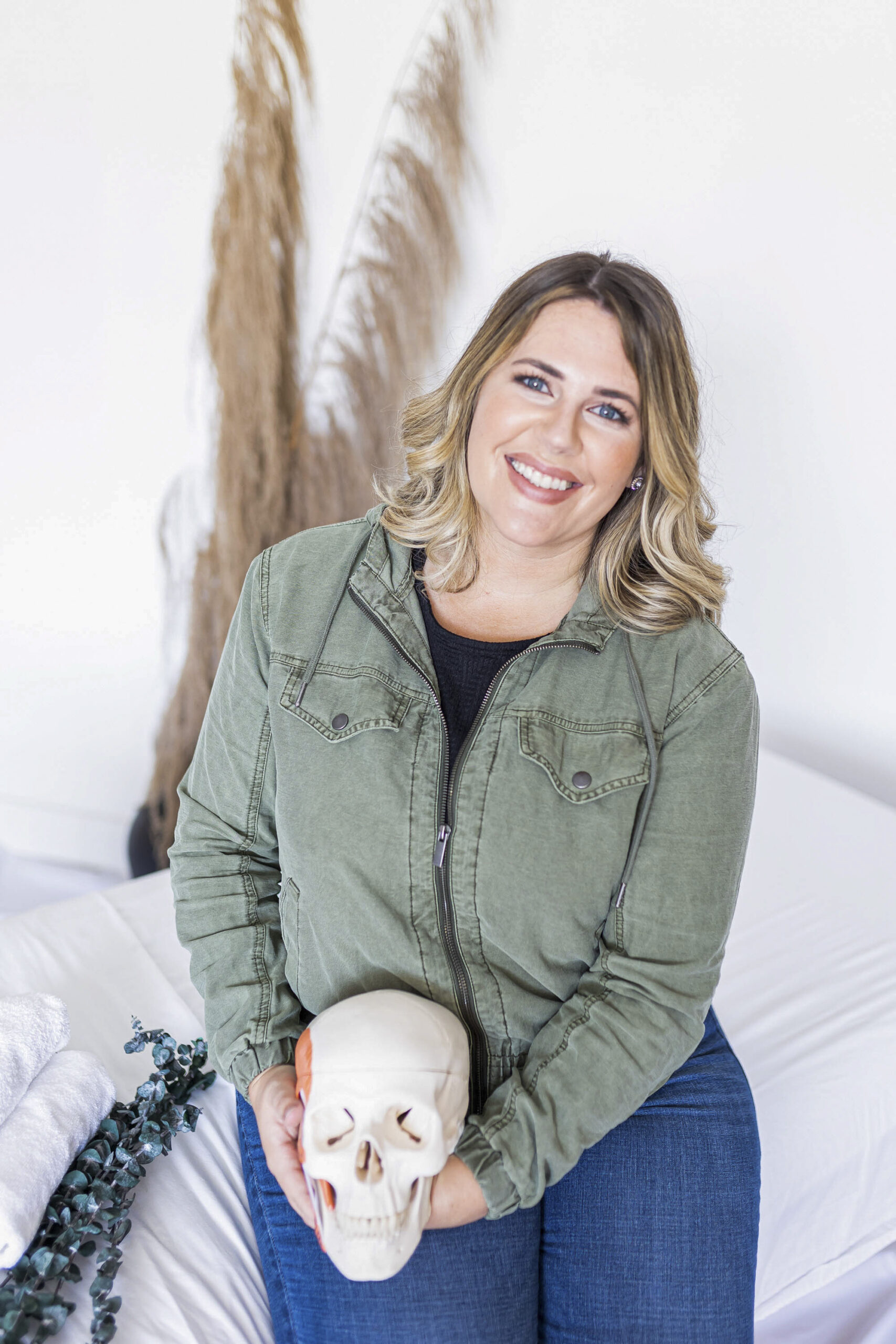 At B3, we aim to inspire all clients to be active in their recovery to help reach their work, sport, and/or life goals. We believe collaboration and communication between the client and therapist is key to maximizing recovery and optimizing the brain, body and balance systems. At B3, we develop an individualized treatment based on your needs and goals. Let us help you get back to the things you LOVE and NEED to do!